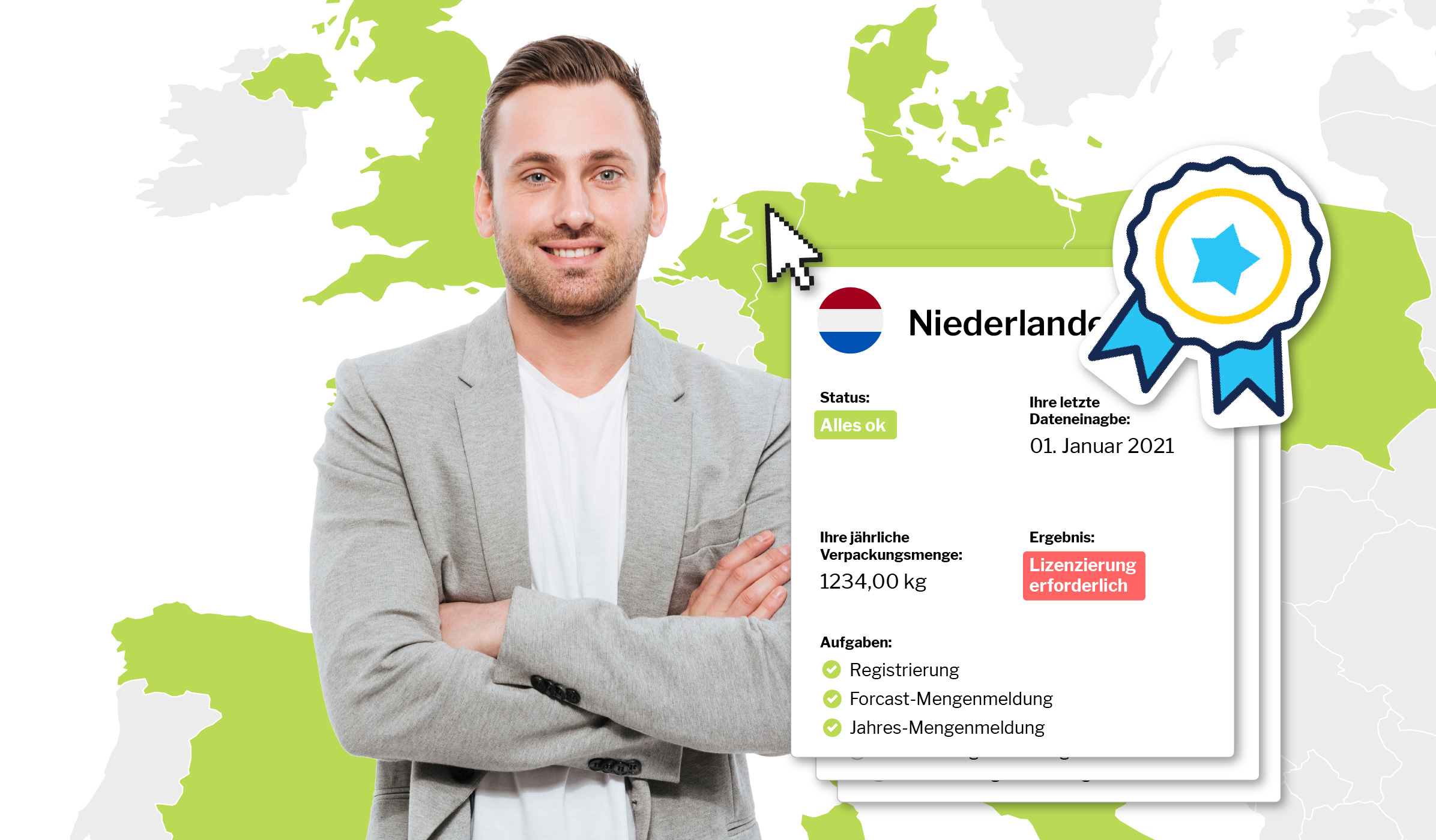 Your request for our licensing service
Do you not only want to find out more about our action guidelines and tackle licensing on this basis yourself, but also place the entire implementation of the Europe-wide requirements in one hand? Then our licensing service is the right choice for you!
From 500 € / country you will receive the following comprehensive services from us:
Compliance check for your target countries
Our team handles all requirements by power of attorney
We take care of all the communication incl. volume reports with the regional system
Contact person for all of your questions
Ask for support now!